We have some exciting news! For the last few months, we have been working on our next-level checkout solution, giving more powerful features for merchants and an even better customer checkout experience. All of this with well above market average payment conversion rate, and low cost.
This is Montonio, built from the ground up. This is Montonio 2.0. Check out this video to get a glimpse of what we've been up to:
Here's what we have improved and added.
New admin dashboard
Data, data, data. We have restructured our information to make it easier for you to manage. Everything is organized by orders, just like in your online store.
With this new system, each order includes more data than before, including:
Payment info
Line-items (the products that were ordered)
Refunds
Shipping info
Financing or pay later details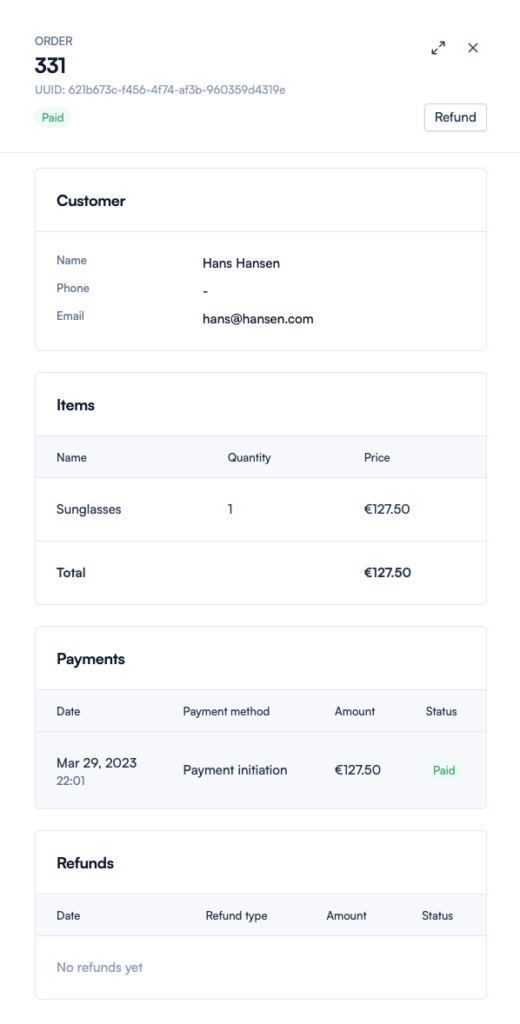 New feature: refunds
We have made refunds painless and easy – you can do a partial or full refund with a couple of clicks in the Montonio Partner System. Just open the order, check what items your customer returned and refund the amount needed.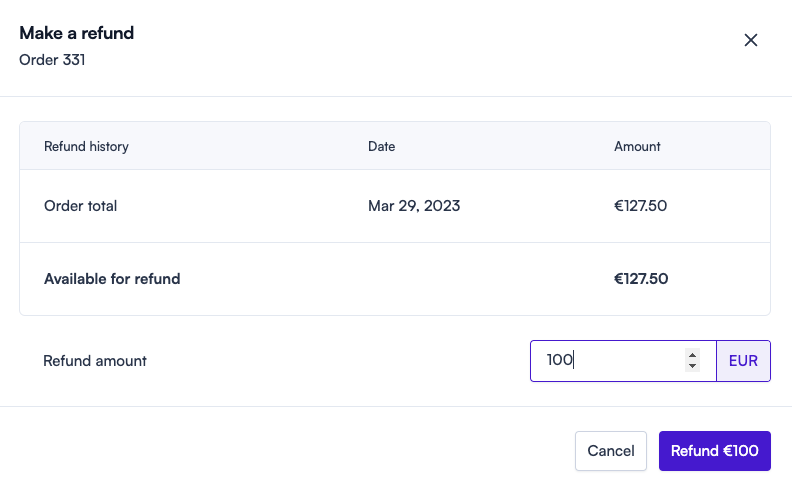 Card payments: faster onboarding, better pricing
Start offering card payments in just minutes! That's right – we have overhauled the onboarding process for card payments so it's now easier than ever. Oh, and we have also updated the pricing for card payments, so you get more bang for your buck.
Quick facts:
Payouts on every business day (with 3 day delay)
Security and fraud detection: we are using the strongest 3D secure configurations to lower the risk on the merchant side.
You can see payment initiation and card payment transactions in one place
We are not deducting the fees from the payouts. All the fees are gathered into one monthly invoice so it is way more convenient for the accountants
New payment options: Apple Pay and Google Pay
Want to offer an even easier way of paying? We now have Apple Pay and Google Pay! You can add these popular mobile wallets to your online store's checkout. Your customers can pay faster since their credit card info is stored in the digital wallet and they don't need to enter card details with each purchase. Neat!
Apple Pay and Google Pay are available in Montonio's WooCommerce, PrestaShop, Magento plugins and custom integration API.
Google Pay can be used on Android smartphones and Google Chrome browsers.
Apple Pay can be used on iPhones, iPads and Mac computers on the Safari browser.
New user experience
We have made improvements for the end-user, too. With the new version of payment initiation service, the checkout process is faster and more streamlined than ever before since there are fewer pages to go through during the payment process.
Some things stayed the same, too
Montonio is still easy to integrate. Our average payment conversion rate is still above 97%. We still offer all the popular payment options you need in your online store. You can still manage your shipping with Montonio and offer financing and pay later options to your customers. And our prices remain affordable like before.
If you haven't switched over to Montonio (yet), maybe now is the right time?